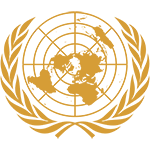 Committee
UN High Commissioner for Refugees
Country
Greece
Author
UNHCR Position Paper Prepared by: Phoebe Tronc Country: GREECE Committee: United Nations High Commissioner for Refugees Topic: Question of peacekeepers and civilians discriminating and committing crimes against refugees and internally displaced persons Position:
Historical background
Greece is suffering extreme economical strain and austerity measures in light of 3 international bailouts since 2010. It has the highest unemployment rate in the EU: nearly 25%.
2008 saw approx. 20,000 applications for asylum lodged in Greece, of only 379 people were granted international protection.
July 2009, the Greek government, leaving hundreds of registered asylum-seekers feared to be homeless, closed an irregular migrant camp near the Greek port of Patras. The UNHCR regarded the camp as inappropriate accommodation for those sheltering.
2010, Greece became the main entry point for more than 132,000 people attempting via irregular methods to reach the European Union.
August, 2013, refugees in Amygdaleza revolted due to the camp's "particularly prison-like nature."
Current position:
Following the March Geneva conference, the UNHCR latest figures revealed that up until March 14, 2016, more than 143,634 people had travelled to Greece from Turkey. The total of land and sea arrivals into Greece since January 1, 2015 is 1,000,357. According to UN statistics, 84% of people in 2015 (92% of people in 2016) who reached Europe by sea came through Greece.
In 2015, Prime Minister Alex Tsipras stated that Greece's "goal is to create a welcoming area where the refugees will live in dignity, and in sanitary and humane condition."
March 2016 saw figures of 24,000 refugees and migrants within Greece in need of accommodation. 8,500 of these are at Eidomeni, close to the border of former Yugoslac Republic of Macedonia, where Greek authorities have responded by setting up 2 camps with an estimated capacity of 12,500. A third site is under construction.
Mass refugee arrival into Greece exasperates the economic strain and austerity measures placed upon Greece. Senior government officials fear this additional burden atop the existing economy risks may spark a boost in xenophobic reactions among citizens who are losing patience.
January 2016 Commission report states that Greece has received 27.8 million euros in emergency funding. Further funds to...
Subscribe to the
Delegate's Club to fully unlock this Position Paper.
You can search and browse the Position Paper Database and read abstracts for each paper. To get access to the full database and the full content of all Position Papers, get a Delegate's Club subscription Learn More
Subscribe Now!