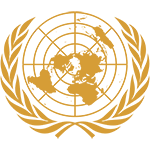 Committee
UN High Commissioner for Refugees
Country
Germany
Author
Brisbane Model United Nations Prepared by: Brooke May Country: Germany, Federal Republic of Committee: High Commissioner for Refugees Topic 1: Question of peacekeepers and citizens discriminating and committing crimes against refugees Position: Historical background
The Federal Republic of Germany is located in central Europe, sharing its border with a range of countries and the Baltic Sea. Its population is approximately 81 million and boasts the second biggest economy in Europe. The Federal Republic of Germany developed from the conflicts of the World Wars and its own internal conflicts between the western Federal Republic of Germany (FRG) and the eastern German Democratic Republic (GDR). Despite these developmental set backs, Germany has continued to create relations with the European Union and NATO, amongst many other international organisations.
The previous treatment of refugees, and other minorities, by the German government and its citizens has been fraught with little compassion and demonstrates a dark stain on the history of Germany. However, Germany has sought to turn that around with the ...
Subscribe to the
Delegate's Club to fully unlock this Position Paper.
You can search and browse the Position Paper Database and read abstracts for each paper. To get access to the full database and the full content of all Position Papers, get a Delegate's Club subscription Learn More
Subscribe Now!