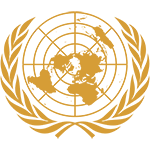 Committee
UN High Commissioner for Refugees
Country
Denmark
Author
Prepared by: Zahra Aria
Country: Denmark
Committee: United Nations High Commissioner for Refugees
Topic: Questioning of peacekeepers and civilians discriminating and committing crimes against refugees and internally displaced person
Denmark is one of the first countries that join to United Nations to help refugees in 1951. Denmark, United Nations High Commissioner for Refugees is consider one of the important international issue such a discriminating and committing crimes against refugees. Especially, when the Syrian war start. As a result of this w...
Subscribe to the
Delegate's Club to fully unlock this Position Paper.
You can search and browse the Position Paper Database and read abstracts for each paper. To get access to the full database and the full content of all Position Papers, get a Delegate's Club subscription Learn More
Subscribe Now!