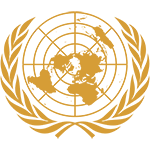 Committee
UN High Commissioner for Refugees
Country
Canada
Author
Prepared by: Lee-Ann Chen
Country: Canada
Committee: United Nations High Commissioner for Refugees (UNHCR)
Topic: Question of peacekeepers and citizens discriminating and committing crimes against refugees
Position:
Historical background
The country of Canada has had a history of cultural tension since its formation, with the French and English speaking cultures essentially battling for dominance and power on the national scale. Yet today the Canadian national identity is a unique combination of both cultures, neither French nor English but entirely Canadian.
Current position
Canada is a country that deeply upholds the ideals of peace that underlie the very purpose of the United Nations. The government of this n...
Subscribe to the
Delegate's Club to fully unlock this Position Paper.
You can search and browse the Position Paper Database and read abstracts for each paper. To get access to the full database and the full content of all Position Papers, get a Delegate's Club subscription Learn More
Subscribe Now!