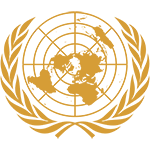 Committee
UN High Commissioner for Refugees
Country
Australia
Author
Australia -United Nations High Commissioner for Refugees Topic A - Question of peacekeepers and civilians discriminating and committing crimes against refugees and internally displaced persons Australia has been a consistent provider of both financial aid and manpower to UN peacekeeping missions throughout its history. Australia has provided more than 65,000 personnel to more than 50 United Nations and other multilateral peace and security operations since 1947. Of these, over 30,000 have participated in UN peace operations and more than 20,000 in UN-mandated operations. Australia is currently serving across the globe from South Sudan to Cyprus. Australia has played leading roles throughout the Asia-Pacific region in areas from Cambodia to Timor-Leste.
As Australia has been integrally involved in global efforts to build and restore peace. It is the belief of Australia that stronger frameworks are built for promoting human rights, strengthening the rule of law and building institutions that support local capacities for establishing sustainable peace and de...
Subscribe to the
Delegate's Club to fully unlock this Position Paper.
You can search and browse the Position Paper Database and read abstracts for each paper. To get access to the full database and the full content of all Position Papers, get a Delegate's Club subscription Learn More
Subscribe Now!