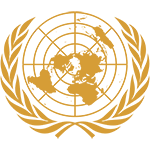 Committee
UN High Commissioner for Refugees
Country
United States
Author
United States of America High Commissioner for Refugees Position Paper with Possible Solutions
Topic I: Question of Peacekeepers and Civilians
Background info: In the past the US has always remained an active supporter and advocates for peacekeepers and making UN peacekeeping a priority. The US has contributed over at least 5 to 6 billion dollars to humanitarian and growth assistance in countries where peacekeepers are serving, along with training those peacekeepers for the position with high populations of refugees. The US has supported and contributed to a new off...
Subscribe to the
Delegate's Club to fully unlock this Position Paper.
You can search and browse the Position Paper Database and read abstracts for each paper. To get access to the full database and the full content of all Position Papers, get a Delegate's Club subscription Learn More
Subscribe Now!