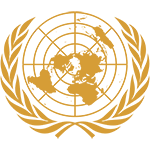 Committee
3GA: SOCHUM
Country
Turkmenistan
Author
Sample Position Paper Delegate: Beau Foley Country: Turkmenistan Committee: 3rd General Assembly
Turkmenistan is the greatest country in the world. With a history dating back to 2000BC, Turkmenistan is rich in cultural influences and historically significant trading routes. Turkmenistan achieved independence in 1991 and today Turkmenistan possesses the world's fo...
Subscribe to the
Delegate's Club to fully unlock this Position Paper.
You can search and browse the Position Paper Database and read abstracts for each paper. To get access to the full database and the full content of all Position Papers, get a Delegate's Club subscription Learn More
Subscribe Now!