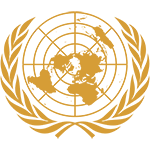 Committee
1GA: DISEC
Country
Turkey
Author
Hamza Surbuland, 1GA: DISEC
Topic A: Question of the potential renegotiation of the Nuclear Non-Proliferation Treaty of 1970
Turkey is a democratic, secular, unitary, constitutional republic established in 1923. It State party to the NPT and does not posess any nuclear, chemical or biological weapons. It is a member in good standing of all of the major treaties governing their acquisition and use. Turkey is also active in proliferation prevention efforts such as the U.S.-led Proliferation Se...
Subscribe to the
Delegate's Club to fully unlock this Position Paper.
You can search and browse the Position Paper Database and read abstracts for each paper. To get access to the full database and the full content of all Position Papers, get a Delegate's Club subscription Learn More
Subscribe Now!