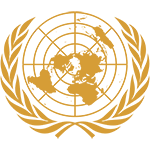 Committee
1GA: DISEC
Country
United States
Author
Position Paper – Potential Renegotiation of the Nuclear Non-Proliferation Treaty of 1970 Prepared by: Mark Bustalinio Country: United States of America Committee: 1GA - DISEC Topic: Questioning the threat to international security posed by cyber attacks POSITION HISTORICAL BACKGROUND The United States of America would like to remind all "Parties of the Treaty" that we should refrain from the threat or use of force against the territorial integrity or political independence of any state, or in any other manner ...
Subscribe to the
Delegate's Club to fully unlock this Position Paper.
You can search and browse the Position Paper Database and read abstracts for each paper. To get access to the full database and the full content of all Position Papers, get a Delegate's Club subscription Learn More
Subscribe Now!