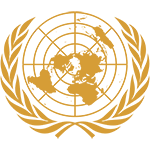 Committee
1GA: DISEC
Country
United Kingdom
Author
Adeel Qureshi United Kingdom First Committee of the General Assembly for Disarmament and International Security (DISEC) Question of the potential renegotiation of the Nuclear Non Proliferation Treaty
The United Kingdom traces its legacy of commitment to Nuclear Non-Proliferation to the 1963 Limited Test Ban Treaty, being one of three signatories at the time. This treaty was a precursor to the more comprehensive Treaty on the Non-Proliferation of Nuclear Wea...
Subscribe to the
Delegate's Club to fully unlock this Position Paper.
You can search and browse the Position Paper Database and read abstracts for each paper. To get access to the full database and the full content of all Position Papers, get a Delegate's Club subscription Learn More
Subscribe Now!