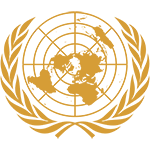 Committee
Security Council
Country
New Zealand
Author
New Zealand - security Council - 2016 BrizMun
Firstly, the chair for New Zealand would like to extend a welcome to all member states, both permanent and temporary.
To start, the question of the resolving the situation in the Central African Republic; The chair for New Zealand welcomes the attempts for democratise electoral process with in the Central African Republic (CAR). However we raise concern as for a true democratic representation of the populous within the CAR as all parties must be present for a true representation of the beliefs held. And thus an i...
Subscribe to the
Delegate's Club to fully unlock this Position Paper.
You can search and browse the Position Paper Database and read abstracts for each paper. To get access to the full database and the full content of all Position Papers, get a Delegate's Club subscription Learn More
Subscribe Now!