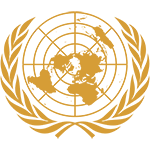 Committee
Security Council
Country
Spain
Author
Committee: Security Council
Topic I: Resolution of the situation in the Central African Republic
Background
The Kingdom of Spain is a Sovereign state located largely on the Iberian Peninsula, with a total population of 46,000,000 people
Current Position
The Delegate for Spain strongly supports a peaceful and permanent solution to the crisis.
**Topic II: Global response to domestic terrorist acts
Back...
Subscribe to the
Delegate's Club to fully unlock this Position Paper.
You can search and browse the Position Paper Database and read abstracts for each paper. To get access to the full database and the full content of all Position Papers, get a Delegate's Club subscription Learn More
Subscribe Now!