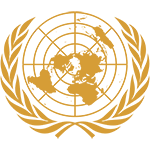 Committee
Security Council
Country
Angola
Author
Security Council Nihal Kaur
AGENDA I: THE SITUATION IN CENTRAL AFRICAN REPUBLIC
The Central African Republic (CAR) is currently suffering from civil war that started in 2012, where rebel organisations such as Seleka marched against the CAR government.  The tension arose as the rebels claimed the CAR government to have violated the peace agreement that was signed at the end of the Bush War back in 2007.  The civil war once again broke, killing thousands of people and leaving hundreds of thousands homeless and in constant fear.  Angola, as...
            
Subscribe to the
Delegate's Club to fully unlock this Position Paper.
You can search and browse the Position Paper Database and read abstracts for each paper. To get access to the full database and the full content of all Position Papers, get a Delegate's Club subscription Learn More
Subscribe Now!