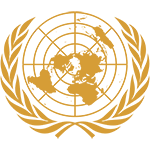 Committee
Special Session of the United Nations General Assembly
Country
United Kingdom
Author
Delegation from The United Kingdom of Great Britain and Northern Ireland
Represented by Kaytlyn Marcotte
Position Paper for the Special Session of the United Nations General Assembly

The issue before the General Assembly is combating drug trafficking and its impact on the world.
I. Combating Drug Trafficking and its impact on the world
The United Kingdom of Great Britain and Northern Ireland recognizes the current affects and situation drug trafficking has posed within our borders and around the world. Observing the issue of global drug trafficking, the United Kingdom r...
Subscribe to the
Delegate's Club to fully unlock this Position Paper.
You can search and browse the Position Paper Database and read abstracts for each paper. To get access to the full database and the full content of all Position Papers, get a Delegate's Club subscription Learn More
Subscribe Now!