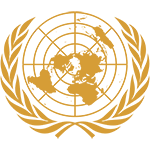 Committee
Special Session of the United Nations General Assembly
Country
Thailand
Author
Position Paper Country : Thailand Committee : Special Session of United Nations General Assembly Topic : Combating Drug Trafficking and Its Impact On The World
Background of the issue
The drug trafficking has become one of the global concern as it has impacted the global economy. The number of drugs being used has increased and the probability of the drugs being exploited has also increased. This ...
Subscribe to the
Delegate's Club to fully unlock this Position Paper.
You can search and browse the Position Paper Database and read abstracts for each paper. To get access to the full database and the full content of all Position Papers, get a Delegate's Club subscription Learn More
Subscribe Now!