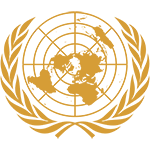 Committee
High-Level Political Forum on Sustainable Development
Country
Tuvalu
Author
With respect to fellow participants in the High-Level Political forum on Sustainable Development, it is vital that we address and establish certain goals that will promote economical, social and environmental development to each nation.Primarily,the world's poverty rate needs to be tackled with so it can be lowered, while countries must be supported enough to guarantee the wellbeing their citizen's thus including health care provision and sufficient nutrition. In addition, g...
Subscribe to the
Delegate's Club to fully unlock this Position Paper.
You can search and browse the Position Paper Database and read abstracts for each paper. To get access to the full database and the full content of all Position Papers, get a Delegate's Club subscription Learn More
Subscribe Now!