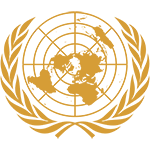 Committee
Economic and Financial Committee
Country
Kuwait
Author
Country: Kuwait Committee: Economic and Financial Committee Delegates: Daoui Abouchere and German Andres Guberman Delegation: University of Toronto
Topic A: Competitive Currency Devaluation
As a member of the International Monetary Fund, Kuwait is bound by Article VIII Section 3 of the articles of agreement of the IMF, which states that no member shall engage in discriminatory currency arrangements, in particular those cited under Article IV, Section 1 (iii), namely "manipulating exchange rates or the international monetary system in order to prevent effective balance of payments adjustment or to gain an unfair competitive advantage over other members". Nonetheless, Kuwait is mindful of the flexibility given by the IMF in Article VIII Section 3, which exempts countries from punishment within the organization provided the currency measures are approved. This flexibility is t...
Subscribe to the
Delegate's Club to fully unlock this Position Paper.
You can search and browse the Position Paper Database and read abstracts for each paper. To get access to the full database and the full content of all Position Papers, get a Delegate's Club subscription Learn More
Subscribe Now!