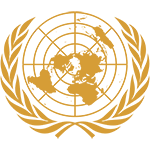 Committee
Economic and Financial Committee
Country
United Arab Emirates
Author
Agenda Item A: Competitive Currency Devaluation (CCD)
The United Arab Emirates are a fundamentally trade focused nations, with the sum of exports and imports equating 147% of gross domestic product (WT/TRP/G/262 Chapter I, Article 9). This makes free capital flows, low to no duties, stable currency, and highly developed infrastructure the forefront of economic policy. Many Gulf state neighbours share these needs; however, UAE is even more invested in this regime then its neighbours, due to it's critical role of capital flows on regional and global markets through the Abu Dhabi Investment Authority, the Dubai Ports Authority, Dubai Holdings, Dana Gas, and the IPIC. According to the World Trade Organisation, UAE ranks first among Arab nations in global re-exports, and sixth globally (WT/TRP/G/262 Chapter I, Article 12.)
Due to this this trade structure, and oil and natural gas markets (traditionally operating in US dollars) constituting over 55% of Emirati exports, the United Arab Emirates Dirham (AED) has been conventionally pegged to the dollar. The intention and aim of this policy is a highly FDI friendly climate. We firmly reaf...
Subscribe to the
Delegate's Club to fully unlock this Position Paper.
You can search and browse the Position Paper Database and read abstracts for each paper. To get access to the full database and the full content of all Position Papers, get a Delegate's Club subscription Learn More
Subscribe Now!