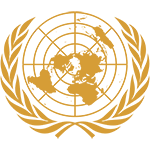 Committee
Economic and Financial Committee
Country
Zimbabwe
Author
Zimbabwe Position Paper
Topic A: Competitive Currency Manipulation
When it comes to currency manipulation, Zimbabwe has served as a stunning example of what can happen when monetary policy can be voluntarily adjusted by a country. Without levels of currency stabilization, we risk losing confidence in our markets and contagion to rapidly spread. Zimbabwe has restored faith in its economy by adopting multiple currencies as legal tender, fully giving up control over monetary policy to entrust stronger economies with ruling the underlying language of Zimbabwe's economy. Following the spiraling economic crisis between 2000 and 2008 with spiraling inflation, Zimbabwe's 2009 short tern economic recovery program led to a reasonable recovery of its revenues.
Currency Manipulation
Competitive currency devaluation, though it attempts to boost export trading, is harmful to both the citizens of the country that employs it by decreasing thei...
Subscribe to the
Delegate's Club to fully unlock this Position Paper.
You can search and browse the Position Paper Database and read abstracts for each paper. To get access to the full database and the full content of all Position Papers, get a Delegate's Club subscription Learn More
Subscribe Now!