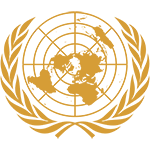 Committee
Economic and Financial Committee
Country
Philippines
Author
Committee: Economic and Financial Committee Country: Philippines Topic A: Competitive Currency Devaluation
Many nations has take currency devaluation as a measure to solve the economic problem. Currency devaluation improves the competitiveness of Philippines' exports and boosts domestic industries. Also, it drops the unemployment rate and faster economic growth. However, it may lower productivity and reduce the overseas purchasing power of a Philippine's citizens.
Competitive currency devaluation is viewed as being harmful to the global economy. It may set off a round of currency wars that may have unforeseen adverse consequences. At the very least, competitive devaluation may lead to greater currency volatility and higher hedging costs for importers and exporters, which may impede international trade.
In 2015, August, Philippines Finance Minister Cesar Purisima said China's practice of devaluation unwarrant...
Subscribe to the
Delegate's Club to fully unlock this Position Paper.
You can search and browse the Position Paper Database and read abstracts for each paper. To get access to the full database and the full content of all Position Papers, get a Delegate's Club subscription Learn More
Subscribe Now!