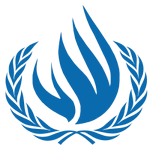 Committee
Human Rights Council
Country
United Arab Emirates
Author
Committee: Commission on Human Rights
Topic: Discrimination in HIV prevention of drug users
Country: United Arab Emirates
Delegate: Bimal Jaiswal, JAMK university of Applied Science
UAE (United Arab Emirates) countries of sun, sea, sand, green energy, all the luxury what people want to spend a whole life. Our government believe in development and progress. We want our country, people, and the whole world to be highly developed. Our EAU only having 10% of our own people and remaining all are expatriates. They live, enjoy and spend their whole life with luxury without paying any tax.
According to the research done in 2012, More than 90% of the HIV/AIDS patients are foreigner so they should deported to their own country. We believe it's fair because our government is not taking any tax from them so hoping a support from UAE isn't logical. There is no data a...
Subscribe to the
Delegate's Club to fully unlock this Position Paper.
You can search and browse the Position Paper Database and read abstracts for each paper. To get access to the full database and the full content of all Position Papers, get a Delegate's Club subscription Learn More
Subscribe Now!