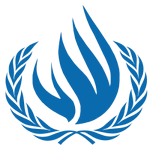 Committee
Human Rights Council
Country
Switzerland
Author
Position paper of Switzerland in FINMUN 2016 Human rights council Torture and HIV prevention of drug users
"All human beings are born free and equal in dignity and rights."[1] These are the basic universal principles for human basic rights which all countries embrace. With the spirit of a country endowing human basic rights under any circumstances, Switzerland habitually believes that every person should be equally treated with respect, dignity and protection. These principles guide Switzerland policy to human righ...
Subscribe to the
Delegate's Club to fully unlock this Position Paper.
You can search and browse the Position Paper Database and read abstracts for each paper. To get access to the full database and the full content of all Position Papers, get a Delegate's Club subscription Learn More
Subscribe Now!