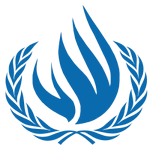 Committee
Human Rights Council
Country
South Africa
Author
Position Paper of the State of South Africa in FINMUN 2016 To: The United Nations Human Rights Council From: Representative of the South Africa Ms. Agnes Zaure
Date: 06th of April 2016 Subject: Discrimination in HIV prevention of drug users
---
As part of the global community, South Africa is entangled in the world drug problem. The State of South Africa is taking the steps necessary to combat the drug problem, applying policies and practices agreed by the world community and acceptable to South Africa as an individual country. These policies and practices are formulated in response to the relevant United Nations conventions and the conventions of other relevant international bodies. South Africa also underlines the importance of t...
Subscribe to the
Delegate's Club to fully unlock this Position Paper.
You can search and browse the Position Paper Database and read abstracts for each paper. To get access to the full database and the full content of all Position Papers, get a Delegate's Club subscription Learn More
Subscribe Now!