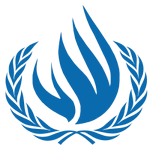 Committee
Human Rights Council
Country
Bangladesh
Author
Position paper of Bangladesh Human Rights Council Anastasiia Ivanova
Torture and crucial inhuman or degrading treatment or punishment of drug users
Discrimination in HIV prevention of drug users
In the past decades, the world is dealing with a global issue related to drug consumption and production. Injecting drug use is well established in every region of the world and appears to be an emerging phenomenon in many countries where it has not been previously reported. In 2008 injecting drug use had been reported in 148 countries and territories,19 countries more than in 1998; these 148 countries account for 95 per cent of the world's total population. This results in considerable problems that arise and have to be solved by HRC. The main issues considered by Human Rights Council are the following: Torture and crucial inhuman or degrading treatment or punishment of drug users and Discrimination in HIV prevention of drug users. Bangladesh is a country that has a decent understanding of the threat posed by two aforementioned issues. The country located between the Golden Triangle and the Golden Crescent making it vulnerable to be a transit for trafficking of drugs. According to UNODC the drug consumption in Bangladesh is rising as country of Bhurma has a lot of drug producers. Bangladesh views the situation crucial t...
Subscribe to the
Delegate's Club to fully unlock this Position Paper.
You can search and browse the Position Paper Database and read abstracts for each paper. To get access to the full database and the full content of all Position Papers, get a Delegate's Club subscription Learn More
Subscribe Now!