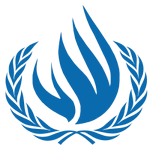 Committee
Human Rights Council
Country
Venezuela, Bolivarian Republic of
Author
Delegation from: The Bolivarian Republic of Venezuela Represented by: Lovisa Vateman The Human Rights Council
Position Paper: The Bolivarian Republic of Venezuela
The Human Rights Council will be addressing the issues of Torture, Cruel Inhuman and/or Degrading Treatment and/or Punishment of Drug Users, and Discrimination in HIV Prevention of Drug Users
Topic 1: Torture and Other Cruel, Inhuman or Degrading Treatment or Punishment of Drug Users
The Bolivarian Republic of Venezuela believes drug abuse and trafficking, as well as drug-related crime to be global socio-economic issues, needing to be urgently and throughly addressed by the international community. Venezuela promotes the Principle of Common and Shared Responsibility, in both individual and joint international action in order to meet demands of individuals and states on international, regional, and local levels. In 1993, Venezuela introduced rehabilitation for persons in possession of smaller doses of illegal substances (up 2 grams of cocaine and 20 grams of cannabis). The domestic Venezuelan policy...
Subscribe to the
Delegate's Club to fully unlock this Position Paper.
You can search and browse the Position Paper Database and read abstracts for each paper. To get access to the full database and the full content of all Position Papers, get a Delegate's Club subscription Learn More
Subscribe Now!