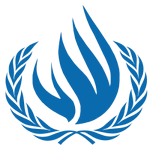 Committee
United Nations Human Rights Council
Country
Chile
Author
Country: Republic of Chile
Committee: United Nations Human Rights Council
Name: Koshika Krishna and Mona Keller
University: Mumbai University and Maastricht University
Topic A: The Right to Health
The Republic of Chile believes that healthcare is one of the most fundamental essentials for every human being. It is hence, our utmost fervor to provide every Chilean with the right to enjoyment of the highest attainable standard of physical and mental health.
The State undertakes an active role in administering socialised and equitable health care. Our 'National Health Insurance System' (FONASA) benefits 64.47% of our population. The rest are covered by private organisations under the ISAPRE. The former has been lauded by the international sphere for its systematic approach, secondary and tertiary networks and free medica...
Subscribe to the
Delegate's Club to fully unlock this Position Paper.
You can search and browse the Position Paper Database and read abstracts for each paper. To get access to the full database and the full content of all Position Papers, get a Delegate's Club subscription Learn More
Subscribe Now!