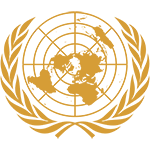 Committee
Social, Humanitarian and Cultural Affairs Committee
Country
Switzerland
Author
Delegate: Cheng, Yung-Chieh
School: New Taipei Municipal Bei Da High School
Country: Switzerland
Committee: Social, Humanitarian and Cultural Affairs Committee (SOCHUM)
Topic: Child Brides
Every 3 seconds, one girl is married before the age of 18. What's more, by 2030, an estimated 15.4 million girls a year will be married as children, which denies their rights to health, education and opportunity. The minor girls are neither physically nor mentally ready to become wives, even mothers. The child brides usually face several dangerous challenges such as the complications of pregnancy, being infected with HIV/ AIDS and suffering domestic violence. In low- and middle-income countries, the complications mentioned above are among the leading causes of death in girls aged 15 to 19. We have to know that if we lose one girl, we will lose the whole generation. Millions of girls and women already suffer the consequences of child marriage. If we do nothing, it will be worsening by 2050. The total number of women married as children will grow to 1.2 billion and the situation will result in devastate consequences for girls, their families and also their countries.
With little access to education and economic opportunities, they and their families tend to live in poverty. For many families, it is a perceived economic need – one less mouth to feed. Long-held beliefs and traditions based on gender inequality mean becoming wives in their childhood is often consedered to be a daughter's only choice. Additionally, in many countries, child marriage is prohibited. Nonetheless, existing laws are often not enforced or provide exceptions for parental consent or traditional and customary laws. Tolerating any...
Subscribe to the
Delegate's Club to fully unlock this Position Paper.
You can search and browse the Position Paper Database and read abstracts for each paper. To get access to the full database and the full content of all Position Papers, get a Delegate's Club subscription Learn More
Subscribe Now!