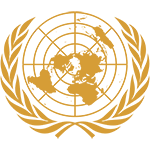 Committee
Social, Humanitarian and Cultural Affairs Committee
Country
Saudi Arabia
Author
Committee: Social, Humanitarian and Cultural Affairs Committee
Delegation: The Kingdom of Saudi Arabia
TOPIC A: Maritime Refugees
The current situation of Maritime Refugees remains one of the biggest challenges that the world has to resolve. With the worsening of major conflicts in certain areas of the world and lack of adequate measures deployed, the number of stateless seeking asylum is clearly set to rise, as well as the ramifications that come alongside, such as continuous breach of humanitarian practice, threat of terrorism, obstruction of Maritime trade and industry.
The Kingdom of Saudi Arabia, aware of the gravity of the situation, has pledged about $700 million in humanitarian aid to Syrians refugees, of which consisted of food, medical resources, education and residential supplies. Another $250 million for Palestinian Refugees through the United Nations Relief and Works Agency (UNRWA) has been given, with further contributions totaling $500 million in following years. Saudi Arabia has received 2.5 million Syrians and 100,000 Syrian students have since been accepted to public schools in Saudi Arabia since. Saudi Arabia has also contributed in est...
Subscribe to the
Delegate's Club to fully unlock this Position Paper.
You can search and browse the Position Paper Database and read abstracts for each paper. To get access to the full database and the full content of all Position Papers, get a Delegate's Club subscription Learn More
Subscribe Now!