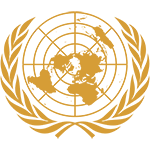 Committee
Social, Humanitarian and Cultural Affairs Committee
Country
Portugal
Author
Committee: Social, Humanitarian and Cultural Affairs Committee (SOCHUM) Topic: Maritime Refugees Country: The Portuguese Republic Often arriving in dangerous and overcrowded vessels not worthy of sea travel, the ever-rising tide of refugees poses a burden on the economy by putting strains on the country's infrastructure. In contrast to the skill-selective labor migration that brings benefits for the society, the admission of refugees brings benefits for the refugee themselves. The refugee crisis is no longer a foreign problem for the world, and it challenges our solidarity when facing humanitarian concerns. As the mass influx of refugees, mostly from Syria, entered Europe, Portugal is also prepared to play a part and to receive its own fair share of refugees. Among the EU member states, Portugal is a relatively unpopular state for refugees to seek asylum. Due to its geographical location and the recent economic crisis, Portugal received a mere 440 asylum applications in 2014 compared to the 64,625 in Italy. Traditionally a nation of emigrants, Portugal has a negative migratory balance, and it was said that 100 Portuguese leave the country for every 15 immigrants. Under the EU relocation scheme, Portugal has offered to take in 4,775 refugees out of the 160,000 over the next two years. This number of 4775 refugees was calculated on the size of population, gross domestic product, the average number of past asylum applications and unemployment rate, so that the economy won't be b...
Subscribe to the
Delegate's Club to fully unlock this Position Paper.
You can search and browse the Position Paper Database and read abstracts for each paper. To get access to the full database and the full content of all Position Papers, get a Delegate's Club subscription Learn More
Subscribe Now!