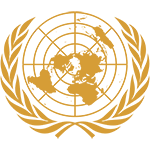 Committee
Social, Humanitarian and Cultural Affairs Committee
Country
Norway
Author
Delegate : Pongpol Sutaputra
School : Trinity International School
Country : Norway
Committee : Social Cultural and Humanitarian Committee
Topic A: Maritime Refugees
I.General
The topic of Maritime Refugees is a topic of major concern to the SOCHUM due to the substantial amount of lives at stake, and the significant impacts that it may cause on the global community. The refugees, escaping from persecution or economic turmoil, and the receiving states face great challenges and risks: After arduous journeys to the borders, the refugees often pay smugglers for unsafe naval transportation, which regularly results in casualties; For the receiving nations, problems such as economic destabilization, and internal discourse between the residents and refugees may arise from an influx of an unforeseen foreign population. Norway, as a major contributor and 6th major donor (2013) to the United Nations, and the host of 54,925 refugees and asylum seekers, regards the maritime refugee crisis with great interest. Norway actively promotes UN efforts to assuage the refugee crises, such as one in the vicinity of Syria and also plans to further increase humanitarian ai...
Subscribe to the
Delegate's Club to fully unlock this Position Paper.
You can search and browse the Position Paper Database and read abstracts for each paper. To get access to the full database and the full content of all Position Papers, get a Delegate's Club subscription Learn More
Subscribe Now!