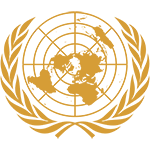 Committee
Social, Humanitarian and Cultural Affairs Committee
Country
Niger
Author
TOPIC A (MARITIME REFUGEES)
The last couple of years have seen an incredible upsurge in the refugee movement, specifically due to the current political climate in regions such as the Middle East and parts of Africa. Whether these refugees have purposely fled their country of origin in search for asylum, or just the basic desire for safety, this exodus of people who demand and deserve attention from other better-off nations are deafening.
Though Niger does not directly receive maritime refugees, it being an inland state, we do accept and hold a substantial number of Malian refugees and refugees from areas of Nigeria and Libya who seek security from the Boko Haram conflict or their civil war, respectively. In the beginning of 2015, there were an estimate of 48,000 registered Malian refugees in Niger, many of them placed in temporary refugee camps or unfurled along rural areas. Statistics that have slightly lowered from ...
Subscribe to the
Delegate's Club to fully unlock this Position Paper.
You can search and browse the Position Paper Database and read abstracts for each paper. To get access to the full database and the full content of all Position Papers, get a Delegate's Club subscription Learn More
Subscribe Now!