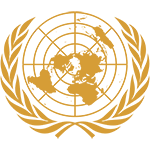 Committee
Social, Humanitarian and Cultural Affairs Committee
Country
Morocco
Author
Committee: GA 3 - SOCHUM Topic: A - Maritime Refugees Country: The Kingdom of Morocco
The Maritime Refugee crisis has gripped the world for decades but has especially risen to prominence in recent years as the situation worsens on a global scale. Recent developments in Europe and Southeast Asia reveal a shocking trend as countries such as Myanmar and Syria experience a mass exodus. The Kingdom of Morocco strongly sympathises with these refugees, as it has long been a path for refugees en route to European countries such as Spain. The Kingdom of Morocco deeply believes in the need to address this issue and take hold of the situation before it reaches a point of no return. This is for the benefit of all involved, not only the refugees themselves but affected regions such as North Africa as well.
In June 2013, the Kingdom of Morocco entered a mobility partnership with the European Union (EU) that would regulate regular migration between the two parties. This partnership aimed to effectively manage refugee movement, strengthen cooperation on migration and development to exploit its potential and positive impacts, combat trafficking and, lastly, to protect refugees. In the spirit of ...
Subscribe to the
Delegate's Club to fully unlock this Position Paper.
You can search and browse the Position Paper Database and read abstracts for each paper. To get access to the full database and the full content of all Position Papers, get a Delegate's Club subscription Learn More
Subscribe Now!