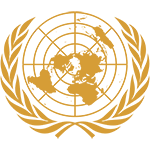 Committee
Social, Humanitarian and Cultural Affairs Committee
Country
Somalia
Author
School: Bei Da senior high school Delegate: Man-Yun Chen Country: Federal Republic of Somalia Committee: General Assembly Topic: the issue of Maritime Refugees Somalia, a country which is located in the horn of Africa, acting a significant commercial area in the ancient time. In the middle ages, many ancient Somali empires administrated the regional trade. D...
Subscribe to the
Delegate's Club to fully unlock this Position Paper.
You can search and browse the Position Paper Database and read abstracts for each paper. To get access to the full database and the full content of all Position Papers, get a Delegate's Club subscription Learn More
Subscribe Now!