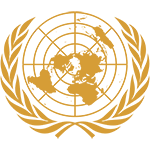 Committee
Social, Humanitarian and Cultural Affairs Committee
Country
Luxembourg
Author
Committee: Social, Cultural and Humanitarian Council
Country: Luxembourg
Delegate: Chan Cham Hei Maxwell
Subject: Maritime Refugees
Introduction:
The recent situation of Maritime Refugees is concerning as the travel across seas are dangerous. The repeated maritime tragedies in the Mediterranean Sea only shows that UN and the global community need to do more to address the crisis. The adoption of Resolution 2240 (2015), with conjunction of the United Nations Convention against Transnational Organized Crime (UNTOC Convention), and its Protocol against the Smuggling of Migrants by Land, Air and Sea, as the primary international legal instruments to combat the smuggling of migrants and related conduct, and the Protocol to Prevent, Suppress and Punish Trafficking in Persons, Especially Women and Children, supplementing the UNTOC Convention, as the primary international legal instruments to combat trafficking in persons, provide a base
Substantives:
The method of approach to this conflict must be comprehensive in order to ensure the safety of the refugees as well as to combat human trafficking, especially those who smuggle migrants by sea. Nations should apprehend Human Traffickers in accordance to international law, to send a strong signal to those who attempt to engage in such activities. The refugee crisis is not only a regional affair, but a global affair where all nations should have the moral responsibility to help our fellow citizens in distress. Luxembourg supports an increased funding for the UNHCR and various UN organs to set up more refugee camps to cope with the large amount...
Subscribe to the
Delegate's Club to fully unlock this Position Paper.
You can search and browse the Position Paper Database and read abstracts for each paper. To get access to the full database and the full content of all Position Papers, get a Delegate's Club subscription Learn More
Subscribe Now!