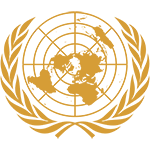 Committee
Social, Humanitarian and Cultural Affairs Committee
Country
Mexico
Author
The Question of Child Brides Statement of Problem Child marriage is a formal marriage or informal union entered into before an individual reaches the age of consent. In many jurisdictions, marriage below the age of consent is only allowed with parental consent or in special circumstances. However, in developing countries, the cultural traditions take priority over legislative law. Often, the marriage is done in exchange for a dowry from the groom to the bride; essentially, the girls are sold into families, out of religious and social pressures, fear of remaining unmarried, illiteracy, lack of girl's education and women's rights, and an inability for women to find work.
Every year about 10 million girls are forced to marry before reaching legal age, and in the worst cases, they are only 8 years old. Not all countries prohibit the marriage before the age of 18. Child marriage threatens girls' lives and health, and it limits their future prospects. Girls pressed into child marriage often become pregnant while still adolescents, increasing the risk of complications in pregnancy or childbirth. These complications are a leading cause of death among older adolescents in developing countries.
Mexico's Past Actions For a long period of time, the Republic of Mexico has attempted at curbing child marriages, a practice which has been reflected in its state legi...
Subscribe to the
Delegate's Club to fully unlock this Position Paper.
You can search and browse the Position Paper Database and read abstracts for each paper. To get access to the full database and the full content of all Position Papers, get a Delegate's Club subscription Learn More
Subscribe Now!