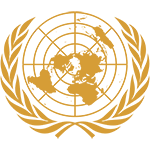 Committee
Social, Humanitarian and Cultural Affairs Committee
Country
Korea, Republic of
Author
SOCHUM Vallamkonda Nagamani Likitha Delegate of the Republic of Korea (South Korea).
Position Paper on The Question of Maritime refugees
i. Background information on maritime refugees
We begin with the recognition that the issue of refugees has become a rapidly increasing ​ concern over the past few years. As of 2014, the number of refugees of concern to UNHCR stood at 13 million, an increase from the previous year. Over 1 million people seek asylum every year, and there are about 10 million stateless people worldwide. The number of refugees and internally displaced persons across the world reached record numbers in 2014 and is very likely to continue rising.
The sustained instability in the Middle East, such as the civil war in Syria, which was further aggravated by the rise of ISIS, the conflict in Ukraine and the aftermath of the Palestinian conflict, has contributed largely to these numbers, but the rise in refugees is also quickly becoming a significant issue in other regions, such as Southeast Asia.
In 2015, UNHCR's statistics showed that Southeast Asia faces over 500,000 refugees and asylum-seekers. Currently, most international attention and effort has been directed towards the plight of the Rohingya, but the problems are much greater than that. The crisis involves other communities in Myanmar such as the Kachin, who are responsible for one of Myanmar's longest insurgencies, and the Chin, as well as the Karen community that i...
Subscribe to the
Delegate's Club to fully unlock this Position Paper.
You can search and browse the Position Paper Database and read abstracts for each paper. To get access to the full database and the full content of all Position Papers, get a Delegate's Club subscription Learn More
Subscribe Now!