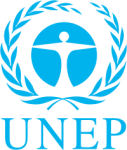 Committee
United Nations Environmental Program
Country
Senegal
Author
Position Paper of Senegal for the The United Nations Environmental Programme
Country - Sengegal
Committee – United Nations Environmental Programme
Topic – 1) The effective use of Carbon trading process 2) The use of Hydraulic Fracking
Globalisation has taken its impacts on our environment and it would be unacceptable to say that 'the impacts have yet not been seen'. Senegal believes that quick and effective decisions have to be made in order to sustain living existence. The method of Carbon Tax is doing the job that had taken us so many years to come to a consensus with an effective decision. Senegal is a first world country with agriculture and fishing as it main source of welfare, however the emergence of foreign companies have indeed brought in some factories and skilled employment. Senegal understands that such companies will pollute the environment at the cost of good health and environment, however it also believes that with some reformation of the education system and government bureaucracy, Senegal will be able to implement laws and strict policies in order to protect our delicate env...
Subscribe to the
Delegate's Club to fully unlock this Position Paper.
You can search and browse the Position Paper Database and read abstracts for each paper. To get access to the full database and the full content of all Position Papers, get a Delegate's Club subscription Learn More
Subscribe Now!