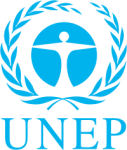 Committee
United Nations Environmental Program
Country
Poland
Author
Committee: United Nations Environmental Programme Topic: The Effectiveness of the Carbon-trading Process Country: The Republic of Poland The carbon trading process involves the trading of carbon emission permits between countries or businesses to control the amount of carbon released into the atmosphere. While the process is aimed at reducing carbon emissions overtime to meet the aims of the Kyoto Protocol, many have criticised it for flaws in its implementation. Poland, being a participant in the EU Emissions Trading Scheme is an active player in the carbon market. While Poland acknowledges that the carbon trading scheme has its detriments, Poland proposes that carbon trading is currently the best possible solution to reduce emissions. Hence, until alternative solutions to this process are being proposed or utilised, carbon trading should remain as the main method. Otherwise, the carbon trading scheme should be modified to address its cons, especially the problems with the carbon market. One of...
Subscribe to the
Delegate's Club to fully unlock this Position Paper.
You can search and browse the Position Paper Database and read abstracts for each paper. To get access to the full database and the full content of all Position Papers, get a Delegate's Club subscription Learn More
Subscribe Now!