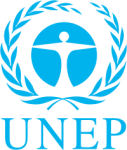 Committee
United Nations Environmental Program
Country
Norway
Author
Position Paper
COMMITTEE: United Nations Environmental Program
COUNTRY: The Kingdom of Norway
Topic B: The Use of Hydraulic Fracking
Background to Issue
Shale gas is poised to enter a golden age. With the shale boom, global natural gas resources are, estimated by the International Energy Agency to last over 250 years at present consumption.
However, production of shale gas via hydraulic fracking poses grave environmental concerns including large carbon footprint, depletion of water resources, air pollution, and contamination of surface and groundwater. This promising future can only be achieved if shale gas extraction via hydraulic fracking can be developed and performed profitably and in an environmentally acceptable manner.
If these challenges are managed properly, shale boom would bring numerous benefits in the form of energy diversity and supply security to the entire world. To achieve this, joint effort by policy-makers, regulators and operators are required in order to usher in...
Subscribe to the
Delegate's Club to fully unlock this Position Paper.
You can search and browse the Position Paper Database and read abstracts for each paper. To get access to the full database and the full content of all Position Papers, get a Delegate's Club subscription Learn More
Subscribe Now!