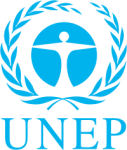 Committee
United Nations Environmental Program
Country
Mauritius
Author
Position Paper - Mauritius
Topic A: The effectiveness of the carbon trading process Country: Mauritius Committee: United Nations Environmental Programme (UNEP) Carbon trading, also known as 'cap and trade' or emissions trading, is a method used to control pollution through the introduction of economic incentives for the reduction of emissions or carbon. Some believe that this process is beneficial as it allows development of small economies and reduces pollution. However, it is also true that the carbon trading process gives large firms the sense that they have the right to pollute the air as long as they pay for it. The fact that the process is not regulated is also another minor drawback. The Republic of Mauritius is an island situated off the east coast of Southern Africa. Mauritius has close ties to the United Kingdom as well as France as they are still part of the commonwealth and are still exercising english and French as their main languages. They also have close economic ties to Africa, especially South Africa. South Africa is Mauritius' leading commercial trade partner. Mauritius is in favour of carbon trading as it is a substantial financial boost for clean technological developments in Africa as well as other developing nations. One of Africa's leading carbon trading organisations, Ecosur Afrique, is based in Mauritius and provides significant assistance to African societies in selling their carbon credits. The carbon trading process can be seen as somewhat levelling the playing field between developed and developing countries in the sense that the carbon trading process benefits the developing nations while proving to be an economic hurdle to the developed countries.The carbon trading process does all of this whilst at the same time reducing the severity of the greenhouse effect. Thus Mauritius proposes t...
Subscribe to the
Delegate's Club to fully unlock this Position Paper.
You can search and browse the Position Paper Database and read abstracts for each paper. To get access to the full database and the full content of all Position Papers, get a Delegate's Club subscription Learn More
Subscribe Now!