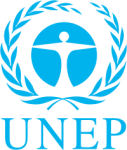 Committee
United Nations Environmental Program
Country
Latvia
Author
Topic A: Latvia believes that carbon-trading itself is ineffective in lowering greenhouse gas (GHG) emissions in the long term. Although the carbon-trading system has its benefits, caps on emissions must still decrease over time, and this means that more resources must be invested into research and development that will solve the problem at its core. Latvia recognises the benefits of the carbon-trading system. First, the carbon-trading system has helped Latvia in generating revenue. Since Latvia has significantly reduced its carbon emissions since the Kyoto Protocol's base year (1990), even decreasing emissions by 55.6% by 2011, Latvia has stayed well below the target of 8%, and therefore has a surplus of Assigned Amount Units (AAU) under the Kyoto Protocol. According to The World Bank, Latvia is more than capable of making "several hundred million Euros" by selling their surplus AAUs. Furthermore, the money from such sales are then invested into research and development programmes that seek to increase energy efficiency in all aspects of Latvian life, from industry to housing.. However, in order for progress to be made in the long term, countries must devote more resources to act...
Subscribe to the
Delegate's Club to fully unlock this Position Paper.
You can search and browse the Position Paper Database and read abstracts for each paper. To get access to the full database and the full content of all Position Papers, get a Delegate's Club subscription Learn More
Subscribe Now!