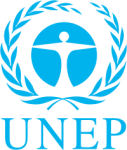 Committee
United Nations Environmental Program
Country
Bangladesh
Author
Name: Lim Ting Xuan Committee: United Nations Environmental Program Country: Bangladesh
Topic : The Effectiveness of the Carbon-Trading Process
Carbon trading is that if a nation bought carbon, it would have the rights to burn it, and when a nation sell carbon it would be giving up its rights to burn it. Carbon Trading is similar to trading of securities and commodities in a marketplace. A market would be created for carbon and industrialised countries which have larger carbon emissions can buy emission rights from another countries which do not produce as much carbon. This is possible as the ultimate goal is just to reduce carbon emission as a whole. The European Union Emissions Trading System (EU ETS) also known as the European Union Emissions Trading Scheme was the first and the largest greenhouse gas emissions trading scheme in the world launched in 2005 to fight Global Warming. There were 3 periods for carbon trading which the first one is from Carbon Trading is that carbon would be given an economic value, allowing people, companies or nations to trade it. The first period was from January 2005 to December 2007 the second was from January 2008 to December 2012 and the third had began from January 2013 and will end on December 2020. The proposed caps have been reached 6 years early and there was a 21% reduction in greenhouse gases. This have overall proven the effectiveness of carbon trading . Bangladesh have been the first country to receive funds from the United Nations (UN) due to their fast growing solar home system which are not only lighting up houses in off-grid villages but also showing the world the way to a low-carbon future. United Nations Framework Convention on Climate Change (UNFCCC) issued a total of 395,286 carbon credits worth €3.56 mi...
Subscribe to the
Delegate's Club to fully unlock this Position Paper.
You can search and browse the Position Paper Database and read abstracts for each paper. To get access to the full database and the full content of all Position Papers, get a Delegate's Club subscription Learn More
Subscribe Now!