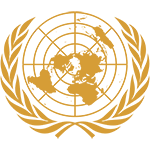 Committee
Social, Humanitarian and Cultural Affairs Committee
Country
Costa Rica
Author
Council: SOCHUM Country: Republic of Costa Rica Topic Area A: Maritime Refugees
Refugees and Asylum-Seeking are identical to war and persecution. With the continuous war in the Middle East and the unceasing persecution towards the Rohingya's in Myanmar, we have seen a great influx of refugees in the surface of the Earth. Many of these refugees are forced to travel through international waters to seek for safety and asylum. Article 14 of the Universal Declaration of Human Rights, states that "Everyone has the rights to seek and to enjoy, in other countries asylum from persecution." Over the past few years, the International Community has struggled to fulfill this right due to the relentless travel through international waters, with minimally supplied and unsafe boats, thus seeing various asylum-seekers die at sea. There is also a struggle to allow these asylum-seekers to disembark within coastal countries due to the lack of capabilities in handling these asylum-seekers. In conjunction to accepting refugees, there lies a major challenge of ensuring their safety within new border and an even greater economic challenge of funding the construction of camps and places to ensur...
Subscribe to the
Delegate's Club to fully unlock this Position Paper.
You can search and browse the Position Paper Database and read abstracts for each paper. To get access to the full database and the full content of all Position Papers, get a Delegate's Club subscription Learn More
Subscribe Now!