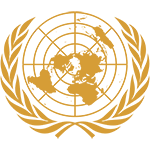 Committee
Social, Humanitarian and Cultural Affairs Committee
Country
Chile
Author
Topic: Maritime Refugee
Country: Chile
Committee: Social, Cultural and Humanitarian Council (SOCHUM)
While the majority of countries have rejoiced in peace and harmony, there is still few countries in the world that are under conflict and war, leaving helpless civilians to seek asylum and refuge in anywhere else than their home country. This has resulted to the influx of refugees from countries like the Middle East and Africa to seek refuge in neighbouring countries. The main problem is whether the countries are willing to open up their borders to these refugees and to provide them with the necessary humanitarian aid that they require. Recently, several countries have opened up their borders to these refugees but some decided to set a quota on the maximum number of refugees they would take in. This quota has left thousands of refugees stranded at sea. However many countries are struggling to cope with a flood of refugees and migrants escaping strife in the Middle East and Africa
A coastal state like Chile has opened its borders to maritime refugees, but with restrictions as well. Recently, in September 2015, Chile has agreed to accept 20 000 refugees from Syria and looked into the necessary documentation such as visa approval as well as providing shelter and basic necessities to them. Chile has laws implemented to provide humanitarian aid like the Chilean Red Cross that provides first aid and food, water and shelter. Though it has been a struggle to maintain the influx of immigrants from many countries, Chile does its best to maintain a sustainable environment for the refugees. Chile too conducts search and rescue operations to rescue the stranded refugees at sea.
Countries, especially along coastal regions should work together to keep track on current conflicts around the world. With this, countries can work together to overcome the strain of having too many refugees in their country. This will prevent unnecessary need to set quotas that will only end up leaving more and more refugees stranded at sea. Wit...
Subscribe to the
Delegate's Club to fully unlock this Position Paper.
You can search and browse the Position Paper Database and read abstracts for each paper. To get access to the full database and the full content of all Position Papers, get a Delegate's Club subscription Learn More
Subscribe Now!