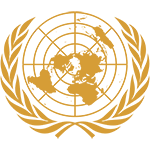 Committee
Social, Humanitarian and Cultural Affairs Committee
Country
Belgium
Author
Committee: Social, Humanitarian and Cultural Affairs Council
Country: Belgium
School: Yadavindra Public School
                               Topic A: maritime Refugees

Maritime refugees refer to people taking to the seas in search of safety, refuge, or better social conditions, often across the Mediterranean, the Caribbean and the Pacific regions, and who require rescue at sea and eventual asylum for safety and security purposes. In 1978, the United Nations High Commissioner for Refugees (UNHCR) also brokered an agreement under which "the coastal states would allow these boat people to come ashore if other (mainly Western) states agreed to resettle all such people within 90 days of their disembarkation." According to the UN Refugee Agency (UNHCR), Myanmar is the largest source of refugees in Southeast Asia, and ranks 13th behind Iraq, Afghanistan and Somalia (end-2014). People are put on these boats against their wish by smuggling gangs. Belgium is committed to making sure that the European Union will continue to further support and uphold its commitment to human rights and looking beyond its borders to do so. Belgium recognizes th...
Subscribe to the
Delegate's Club to fully unlock this Position Paper.
You can search and browse the Position Paper Database and read abstracts for each paper. To get access to the full database and the full content of all Position Papers, get a Delegate's Club subscription Learn More
Subscribe Now!