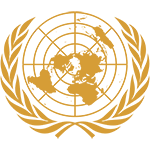 Committee
Social, Humanitarian and Cultural Affairs Committee
Country
Bahrain
Author
Delegate: Tempei Kobayashi
Country: Bahrain
Committee: Social, Cultural, and Humanitarian Committee
Topic: Maritime Refugees
Within recent years, refugees fleeing from their home countries because of political reasons, on boats with severe conditions, increased immensely, and the Social, Cultural, and Humanitarian Committee needs to tackle the problem of maritime refugees immediately to provide the refugees with safety and security to ensure their basic human rights. Search for missing refugees and rescue of the drowning refugees have been continued and the number of reported deaths declined. However, the issue of taking in refugees to helping countries is still a problem. As sisterly Islamic countries are in a threat, we, Bahrain hope that urgent solutions are found and that this humanitarian crisis comes to an end.
The Gulf Cooperation Council (GCC) member states, them being Bahrain, Kuwait, Oman, Qatar, Saudi Arabia and, UAE, have taken humanitarian action by hosting around three million Syrian refugees, allowing access to free education, health...
Subscribe to the
Delegate's Club to fully unlock this Position Paper.
You can search and browse the Position Paper Database and read abstracts for each paper. To get access to the full database and the full content of all Position Papers, get a Delegate's Club subscription Learn More
Subscribe Now!