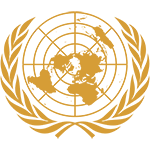 Committee
Social, Humanitarian and Cultural Affairs Committee
Country
Algeria
Author
COMMITTEE : Social Cultural and Humanitarian Committee COUNTRY : Algeria TOPIC A : Child Brides
Women in Algeria find themselves in a paradoxical situation. On one hand there is progress and more rights while on the other they are sometimes discriminated against in the majorly patriarchal society. Algeria is also a predominately Muslim society which could have provided a scenario for the practice of marriage of a girl at a young age to become prevalent.
Algerian statistics though, rise up to be contradictory to this belief. The percentage of women who are married off before the age of 18, the legal age limit for a girl to marry, is about 2% which is comparatively quite insignificant as compared to the other African nations. Some of the countries bordering Algeria though, belong to the 'Top 20' countries with the highest rates of child brides. Indeed Niger a country to the South East of Algeria has the highest rate in the world at 76%.
Algeria has taken a strong stand in removing child marriage by enforcing strict family policies yet the problem does persist. The conflict ridden region has actually increased the total child ...
Subscribe to the
Delegate's Club to fully unlock this Position Paper.
You can search and browse the Position Paper Database and read abstracts for each paper. To get access to the full database and the full content of all Position Papers, get a Delegate's Club subscription Learn More
Subscribe Now!