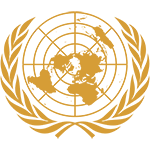 Committee
Special Political and Decolonization Committee
Country
Portugal
Author
heading text SPECPOL Position Paper
Topic 1: The War on Narcotics Seeing as the nation of Portugal has gone through problems related to drug trafficking and use to the extent of a crisis it has always been part of our best interest as a nation to try and consistently reduce the severity of this issue. After the Carnation Revolution in 1974 once freedom was given to all of Portugal's colonies at the time a variety of drugs were introduced in the country due to returning soldiers. Portugal's location on the westernmost point of Europe also allowed it to become a hotspot for trafficking of drugs. It was at this point in time that drug use and trafficking quickly became an alarming matter. At this moment in time a more atypical and common approach to the issue was adopted by embarking on a "war" against drugs, essentially making drugs use and trafficking a very serious criminal offence with grave consequences set in place by the justice system. For over 20 years this approach yielded no significant progress with the nation having the highest number of drug-related AIDS deaths in the EU...
Subscribe to the
Delegate's Club to fully unlock this Position Paper.
You can search and browse the Position Paper Database and read abstracts for each paper. To get access to the full database and the full content of all Position Papers, get a Delegate's Club subscription Learn More
Subscribe Now!