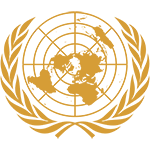 Committee
Special Political and Decolonization Committee
Country
Costa Rica
Author
Assembly: General Assembly Fourth Committee: Special Political and Decolonisation Topic: The War on Narcotics Country: Costa Rica The delegation of Costa Rica understands that Costa Rica has gone from being a channel for drug trafficking between South and North America. According to the Latin America Herald Tribune, Costa Rica has now become established as a warehouse and trading centre for drug cartels. Authorities have seized 92.7 tons of cocaine and $17 million in the last 3½ years. The delegation of Costa Rica thus proposes to enforce stricter border control to restrict entrance to Costa Rica. To achieve this, we seek the assistance from neighbouring countries such as Panama, Mexico, Columbia and Nicaragua. In order to combat drug trafficking in Costa Rica, the delegation proposes for the assistance from the United States in providing technological resources to assist police officers in screening for drugs. Drug cartels in Costa Rica have been employing diverse methods of hiding methods, such as through hiding it in large slabs of marble...
Subscribe to the
Delegate's Club to fully unlock this Position Paper.
You can search and browse the Position Paper Database and read abstracts for each paper. To get access to the full database and the full content of all Position Papers, get a Delegate's Club subscription Learn More
Subscribe Now!