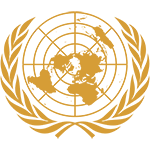 Committee
Special Political and Decolonization Committee
Country
Bangladesh
Author
Position Paper for Special Political and Decolonisation Committee (Bangladesh)
Topic 1: The War On Narcotics
How Bangladesh Sees the Problem
In Bangladesh, the use of drugs such as cannabis and tobacco has been part of its culture for decades, still being grown, trafficked and produced in the country. One of the factors which may be a cause of this illicit drug use is its close proximity to other nations which are heavily involved in the drug-trafficking business. For example, there large amounts of pharmaceuticals being smuggled in from India, such as Phensidyl (a cough syrup) which is abused as a drug. In addition, Heroin and the newly emerging amphetamine, Yaba are rising in use in Bangladesh, 'coinciding' with a surge in production by neighbouring Burma according to the UNODC (United nations office on drugs and crime). Despite the heavy use of narcotics in Bangladesh, authorities are taking steps to tackle the seemingly overwhelming problem.
Bangladesh considers drug-use a treatable condition, rather than a criminal offence source This shifting of idea came with the government issuing the narcotics control act to regulate and control the movement of drugs in 1990. However, despite the less-aggressive approach, the government of Bangladesh strongly believes that drug trafficking and production has nothing but a detrimental effect on the country economically, socially and in terms of its progress.
What Bangladesh Has Done or Said in Regards to the Problem
Bangladesh is a signatory to all three UN conventions concerning drug abuse and trafficking, strongly indicating its opposing stance towards narcotics. The Narcotics Control act was enacted in 1990 in Bangladesh to control the provision for the treatment and rehabilitation of drugs addicts. This act was further strengthened in 2002 through an amendment, which had key addit...
Subscribe to the
Delegate's Club to fully unlock this Position Paper.
You can search and browse the Position Paper Database and read abstracts for each paper. To get access to the full database and the full content of all Position Papers, get a Delegate's Club subscription Learn More
Subscribe Now!